Dear CD Projekt,
To say I'm a massive fan of everything you do would be an understatement. When the first Witcher game came out, I imported a very expensive boxed version of the European Collector's Edition because Atari decided not to sell one in North America.
When you launched GOG, I immediately loaded my account up with DRM-free retro PC games and have continued to do so because I believed in what you were doing with the service. I purchased The Witcher 2 and 3 at launch, both on GOG and bought The Witcher 3's Expansion Pass before we knew a single thing it would contain. The Witcher 3 is in my top 5 favourite games of all-time. I've gifted more copies of your games and others from GOG than I can remember. When I was unemployed a couple of years back, I seriously considered applying for a job at GOG, even if it meant moving from Canada to Poland.
When you announced Cyberpunk 2077, I instantly became excited. Cyberpunk is one of my favourite genres of fiction and though there's been a deluge of games with the theme recently, there weren't many at the time and certainly none in the AAA space. From the moment I saw the first CGI trailer 6 years ago, I knew you were making the game I wanted most in the world. I've never been more excited for a single title in 35 years of playing games. I committed to my streaming audience that I would take a week off work to play it every day when it launched. When the outrage press was spreading fake news about your team being transphobic and racist to generate clicks, I and many others stood alongside Mike Pondsmith in calling them out on it. I was and am all-in on this title. The Keanu Reeves reveal at E3 was just icing on the cake.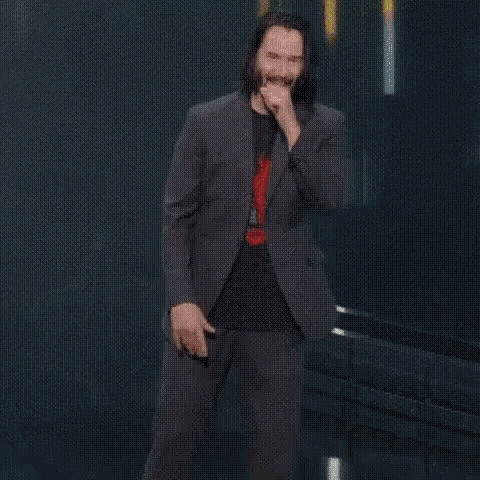 I normally couldn't care less about collector's editions but when you announced the $250US (an eye watering $325CDN) edition for Cyberpunk 2077, I was all-in for that too, in part because of my hype for the game but also because I wanted to support one of my favourite developers, making what I can already tell will be one of my favourite games, before I even touch it. I skipped buying one of the console editions when you announced to the great delight of the PC community that one was coming for us too. On the planned pre-order launch day of June 20th at 1pm Eastern, I sat with the sites of your three partners (Amazon Canada, Best Buy Canada and EB Games) all open, with my credit card ready to go.
1pm came and went and we all kept waiting. And waiting. And waiting. And waiting some more.
You tweeted that pre-orders were available but not only was there no stock, there were no listings even created yet. People called your retail partners, only to be told that had not received any word from you or your North American distributor Warner Bros. Interactive, of the existence a PC collector's edition. Eventually, someone on Reddit revealed that people in your official Discord had found the Amazon listing (which was designated as being for Windows Vista for some reason) but you could only get to it via a direct link or searching for the exact title, which didn't match with the console versions. By the time word got out, they were gone.
Best Buy Canada's listing didn't go up until the next day. When I tried to pre-order, I received an error that the item I was trying to purchase was not available for shipping, which isn't the same as it being out of stock. I called their support and the rep told me his previous three calls in a row were about the same issue and that there was something wrong on their end and we'd just have to keep trying until it was fixed. When I was supposed to be working, I kept refreshing the cart until the item showed as available. By the time I made the two clicks necessary to confirm my purchase, the order was aborted because it was already sold out.
At time of writing, EB Games (who you still list an an official partner for the PC collector's edition), still doesn't even list it. Perhaps even more hilariously, your own web site was never updated to show the PC collector's edition as being available and still hasn't been.
eBay listings for $500 or more are already up in droves and the prevailing feeling among the community is that you both grossly undersupplied pre-orders and that of the ones that do exist, the majority were scooped up by scalper bots before most legitimate buyers ever had a chance. On top of this, the questions and cries of your most devoted customers have been met with silence. We have no idea if there will be additional pre-order waves and what will be done to make sure this is handled better if there is.
Your most devoted fans are pissed. I'm pissed. And we have every right to be.
Pre-orders are a solved problem in 2019, or at least they're supposed to be. You picked the three largest gaming retailers in the country to be your middle men, a wise choice given the scope of this product's launch. Yet somehow, these three massive, seasoned companies, all completely screwed this up. They launched late, with broken listings, one hasn't launched at all and it appears apparent that they let crooks hoover up all the copies instead of your most ardent supporters. You've said nothing, offered no apologies and not given us even a sliver of confidence that there's still hope any of us can still get this without spending what amounts to the monthly payment on a really nice car.
Fanboys are already saying this isn't your fault. It's Warner Bros., it's the retailers, it's the scalpers. I think they're all to blame here but at the end of the day, this is your game, it's your name on the box and you are the ones who have been communicating–or rather not–about this promotion. People cheered when you reversed your decision to not have a PC collector's edition as another sign of what a consumer friendly company you are, something gamers really need to be assured of in the era of EA, Activision and the Epic Games Store. In the end, what should have been a straightforward pre-order campaign was handled with a level of incompetence and disrespect that I've not seen in perhaps decades. Your biggest fans were ready to drop an obscene amount of money on you and instead, you disrespected our time, our loyalty and to this day, have still not so much as said a word about it.
Will I still be playing Cyberpunk 2077 at launch? Of course I will. If I can't secure a collector's edition, I'll still be buying it from GOG because I want to see an amazing AAA cyberpunk game succeed so that more will hopefully get made. However, I will say without question that this has sapped away a lot of the good will I had towards your company and on that, I know I'm definitely not alone.
You can fix this. Own the screw up, don't just blame your partners, apologize to the community, do another run of collector's edition pre-orders for all platforms and either don't limit inventory or insist that it be fulfilled in a way that doesn't allow scumbag scalpers and their bots to screw over the community.
More than all that though, just say something, anything. You have more good will than any developer or publisher in the industry right now and possibly more than there ever has been. It takes years to earn a great reputation and moments to lose it. Don't do so when your magnum opus is less than a year away.
Your fans want you to succeed and we deserve better than this.
Sincerely,
Parallax Abstraction